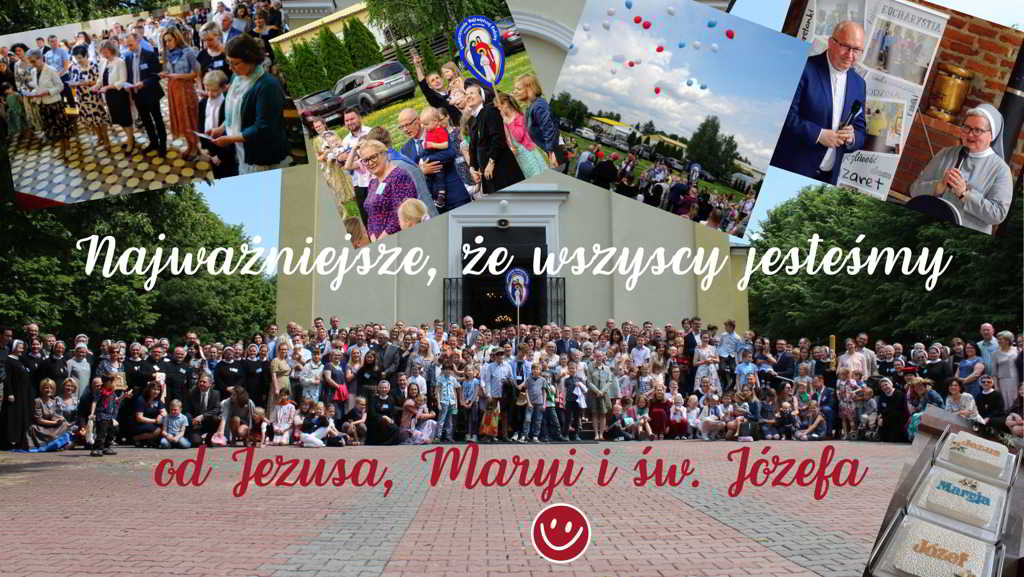 On June 5, 2021 in Żdzary, the 25th anniversary of the Association of the Holy Family in the Province of Warsaw was celebrated. Many Sisters attended, including Sisters from Rome: Sr. Speranza Grzebielec – general councilor and general coordinator of the AHF and Sr. Amabilis Sikora – general secretary and councilor, many members of the AHF from 16 communities from all over Poland and priests serving in the AHF. The jubilee was an opportunity to thank God and various people for the graces both great and small which members of the AHF experience on a daily basis.
Bishop Adrian Galbas addressed to the participants of the jubilee a conference on community, the need for mutual responsibility for each other, and perseverance in communal prayer, without which both the individual and the community dies. He also presided over the Mass during which nine new members joined the Association. After the Eucharist, all the guests went outside for a meal together and a joy-filled celebration. There were conversations, emotional moments, memories recalled in a video and the presentation of pictures from 25 years of the AHF's existence.
At the end, in the chapel of Żdżary, the participants of the meeting sang a solemn Te Deum laudamus for the gift of the Association. Each family and each person received a candle lit from the Jubilee Candle with the message: Go and carry the light of Jesus! Spread the Kingdom of God's love! Be mission!.
Currently, the AHF is present worldwide in 7 provinces of the Congregation and has about 750 members, including over 200 members in the Province of Warsaw and at least as many friends.